£

15.00
HIPHOPOPOTOMUS VS THE RHYMENOCEROS, STREET FIGHTER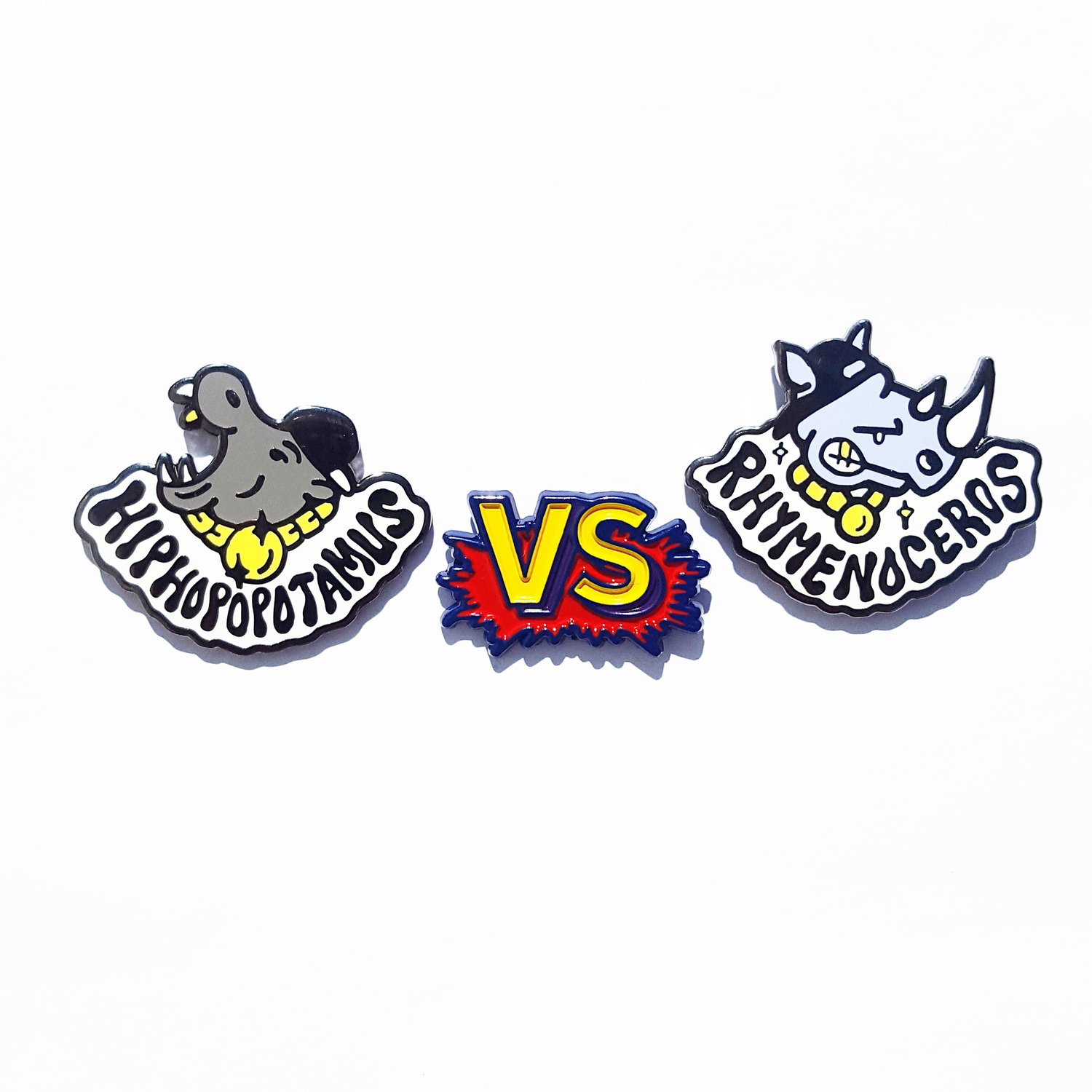 Flight Of The Conchords pin series brought to you by Pin Head and Catsneeze. The best way to wear your pins is to fight them! VS pin inspired by Street Fighter II.
Two massive fans of the cult classic series collaborating to bring you our interpretations of the finest moments from the show. We hope wearing these brings you as much joy as we have had making them.
x2 1" Black nickel and hard enamel pins
1x 1" dyed blue metal with soft enamel
"They call me the Hip-Hopapotamus
Flows that glow like phosphorous
Poppin' off the top of this esophagus
Rockin' this metropolis
I'm not a large water-dwelling mammal
Where did you get that preposterous hypothesis?
Did Steve tell you that, perchance?
Mmmph, Steve
What kind of a rap name is Steve?!"