£

46.00
FLIGHT OF THE CONCHORDS ENAMEL PIN SET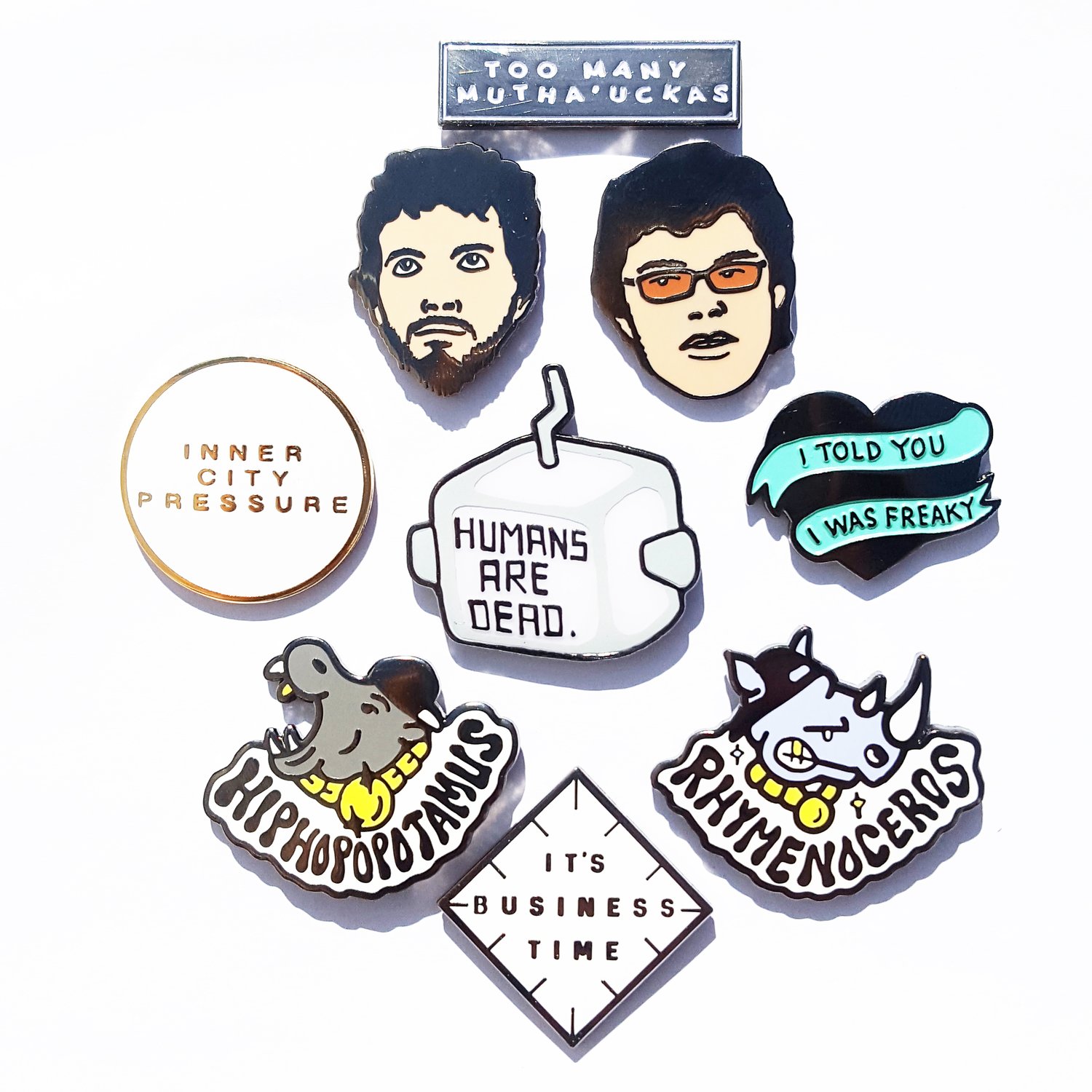 Flight Of The Conchords pin series brought to you by Pin Head and Catsneeze. All of the pins!! The whole shabang. The cheapest way to own the whole set. Only for serious fans :)
Two massive fans of the cult classic series collaborating to bring you our interpretations of the finest moments from the show. We hope wearing these brings you as much joy as we have had making them.
x9 enamel pins
Pin Head's famous blue rubber backers
Jemaine: Women love weaving, they love to weave.
Bret: No, weaving is a man's game.
Jemaine: Bret, you put a woman in front of weaving machine and just watch her go.
Bret: No, honestly, my Dad weaves, my grandfather was a weaver... I come from a family of weavers.
Jemaine: I've never seen a man weave.
Bret: I love weaving. I'm weaving at the moment, making a pair of trousers.
Murray: Bret, could you get a pencil out of my stationery cabinet, please?
Bret: Where's that?
Murray: Just the glove box.